Fully Updated to Reflect Major Improvements and Configuration Changes in Samba-3.0.11 through 3.0.20+!
You've deployed Samba: Now get the most out of it with today's definitive guide to maximizing Samba performance, stability, reliability, and power in your production environment.
Direct from members of the Samba Team, The Official Samba-3 HOWTO and Reference Guide, Second Edition, offers the most systematic and authoritative coverage of Samba's advanced features and capabilities. It has been extensively updated to reflect major improvements in the Samba-3.0 series of releases and additional performance enhancements in Samba-3.0.20 and later.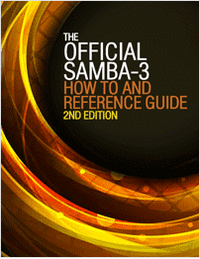 Guests cannot see links. Registration or Login is required.