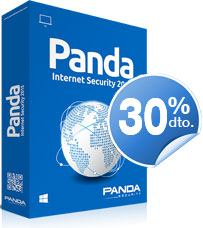 Internet Security 2015
Maximum protection against all kinds of threats Internet.
If you do shop online, it is to protect your interest.
Panda Internet Security 2015 is the security suite you lets you use the Internet for everything. It protects you from viruses, hackers, online fraud, identity theft and other known threats and unknown. Keeps your inbox free of spam and you lets you browse privately and securely with the new Panda Safe Browser. Also, your children can browse the Internet with the Parental Control. Thanks to Collective Intelligence the product is safer and faster.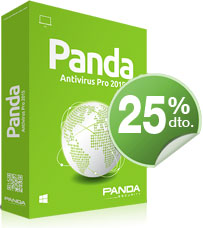 Antivirus Pro 2015
Install it and forget virus, spyware y hackers.
If you chat, surf and play online often, this is your protection.
Panda Antivirus Pro 2015 offers you the most intuitive protection and Easy to use for your computer. Install it and forget about viruses, spyware, rootkits, hackers and online fraud. Chat, share photos and videos, buy online, read your favorite blogs or simply surf the Web with total peace of mind and without interruptions.
Promo here - clientes-allianz:
Click
"DESCARGAR GRATIS*"
button to download the setup online includ 6 months subscription